About.
"Question Everything"
Recognized for his passion, technical expertise and supernatural work ethic, native New Yorker Will Petz has an interesting Blend of Technology, Marketing, Corp & Social Event Planning, and everything else to get the job done!
A Computer Science graduate from Baruch College, Will has held high-level technology positions at financial institutions including J.P. Morgan, Lehman Brothers, Merrill Lynch, Wells Fargo and Bank of America.
A published author, patent-pending inventor, world traveler, accomplished salsa dancer and testicular cancer survivor, Will is a passionate entrepreneur recognized for several successful business ventures including: Random Events®, an events company that brings people together to partake in fun and unique experiences; Scan Quest® a scavenger hunt app, and his latest innovation, the Walker Shoe®.
Will and his companies have been featured in countless media outlets including Bloomberg, National Geographic, TEDx, the Huffington Post, MTV's Fuse News, the New York Post, Fox News and many more.
.
Play.
"Why do I do it? Because I can."
When not running a global company, Will loves to meet new people, do something different and having fun. From pottery making to flying helicopters, there's nothing he won't attempt to do.
World Traveler.
Wills passion for new experiences has taken him to over 40 countries. He is also a licensed travel agent taking groups of 20+ yearly to South America (Where has Will been?)
Artist.
Will's passion for the arts started very early on.  He studied architecture in high school earning valedictorian upon graduation in his field.  (Gallery)
Extreme Sports Enthusiast.
Certified Scuba Diver,  Bungy Jumping, Skydiving, Flying helicopters, Snowboarding, you name it Will has either done it or plans on doing it.  He loves pushing his fears to the limits.
At the age of 18 Will took his first salsa class, he then continued to learn many different styles of Latin / Ballroom.  He has no shame to be the 1st one to be on the dance floor having fun. (Dancing videos)
Achievements.
"Keep moving forward, but never forget where you come from"
Will continues to push his boundaries by learning new things and putting himself in situations that challenge what he knows and can do.
Goldman Sachs 10,000
Small Business Graduate

Mobility Finacial User Group Founder
Speaking.
"Don't be afraid to ask for help"
Will's experience as a Vice President in Information technology at several financial institutions, a manager, a leader and a successful entrepreneur makes his talks insightful and educational.  Will enforces the concept that everyone has the ability to succeed, you just need the building blocks to find answers to the questions that you have.  Most importantly, whatever you do, you must have fun!
Event Trends for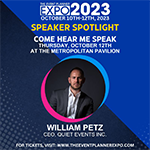 2024: Taking a look at AI in helping event planners and unique ways to get people engaged at events.
Managing your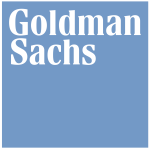 inbox to 0: Will teaches a room of CEOs at the Goldman Sachs 10k Small Business Summit (watch)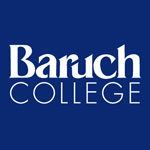 At the Baruch Techstars Startup Accelerator, Will Helps out students who are looking to be entrepreneurs with tips and tricks on becoming successful.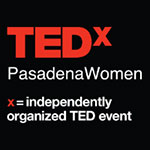 Will Petz was invited to get the crowd up and do something not normally seen at a TEDx meeting. Between speakers, Will surprises the crowd by allowing them to think it's a stretching exercise which turns into a dance number and a mid-afternoon sing-a-long.(Watch)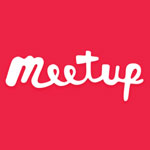 Meetup.com HQ and several Meetup event planners have asked Will to speak on his strategies for building successful events and community. His teaching style provides people with the tools, websites, and marketing tips and tricks to help anyone to get started or grow.